The Holidays are here.
December Newsletter 2017
The holiday season is in full swing. Enjoying family time and activities at Grays Harbor Beaches is a great way to spend some quiet time. There are still several activities going on at the various beaches.
This month is a perfect time for a romantic getaway, with winter rates at accommodations, fewer crowds and a tentative clam tide on December 31st. What a great time to enjoy New Years eve along with a limit of clams to return home with.
Seabrook is hiding gifts for you and the family. They hide glass floats between November 27th and December 22nd. Each day limited edition glass floats are hidden in and around Seabrook and on the beach. The floats can be identified by looking at the bottom and seeing the Seabrook Washington stamp. They are never hidden in a private yard of those belonging to homeowners. If you find a float, take pictures and post to your social media using the hastag #seabrookfloatfind. Updates can be found on their facebook page.
Seabrook also has breakfast with Santa on December 10 and 17th from 9 am -11 am at Seabrook's Town Hall. There is also an annual Holiday Concert, a Candlelit Service and a New Years Eve Party for all ages.
If visiting Oceans Shores or Oyhut Bay during the month of December, there are many shops to find that beach lover their perfect gift. Santa visits Oyhut Bay Village Square at 5pm on December 15th along with a night filled with festivities for the entire family.
Westport is in the season of razor clam digging and Dungeness crab fishing. This throwback fishing port has all the seaside charm with a lighthouse, saltwater taffy shop and the jetty which is perfect for cold water surfing. If you visit Westport, you need to check out the Marina's unique Christmas tree.
Sweatshirts & T-Shirts
We now offer hooded sweatshirt and T-Shirts for sale. Order your by December 12th for a great Christmas gift. Want to wait until after the holidays they still will be available.

Through the month of December buy 1 Sweattshirt get a T-Shirt Free. Buy two T-Shirts Get one Free. Shipping is free.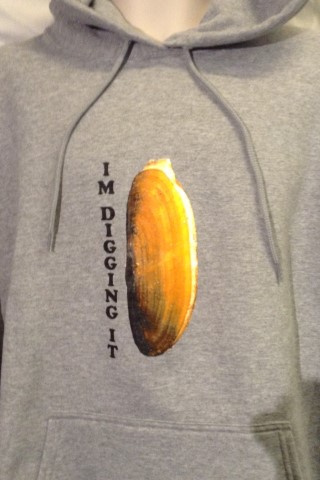 Clam Digging Tides
Razor Clam Digs

• Dec 31 5:12 pm -1.2 feet Twin Harbors, Mocrocks, Copalis, Long Beach Tentative will post to site as soon as the final toxin reports are released. Tentative pending toxin level results. Check back often for latest updates and tentative digs during the new year. Current Clam Digs
December Events Calendar
OCEAN SHORES/OYHUT
December 15 Oyhut Bay "December to Remember" Event-Santa visits the Village Square at 5 pm. Activities for the evening include Photos with Santa, face painting and dollar ornament making for kids.

For the adults, visit the Loft Martini and Wine Bar and enjoy spirits with Santa. Wear your holiday sweaters and bring your camera for 21 plus fun. Starts at 8 pm.
SEABROOK
SEABROOK
SEABROOK November 27-Dec 22 Seabrook Glass Float Find Between Thanksgiving and Christmas Seabrook will be hiding gifts for you. Dec 3 Seabrook Holiday Bazaar 11am- 4 pm Town Hall
Dec 10 & 17 Seabrook Breakfast with Santa 9am-11am Seabrook Town Hall
Dec 23 Seabrook Annual Holiday Concert 7pm Town Hall
Dec 24 Seabrook Candlelit Service at Town Hall 7 pm
December 31 Seabrook New Years Eve at the Hall All ages welcome 8pm-midnight-ish
WESTPORT/GRAYLAND
December 31st Tentative clam tide 5:12 pm -1.2 feet tide.

Though out the month Dungeness crab fishing and cold water surfing at Half Moon Bay Jetty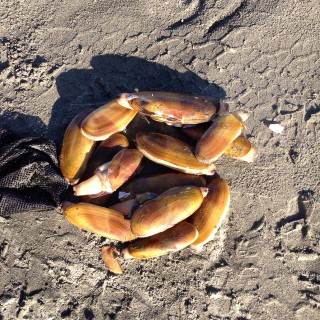 Stay safe enjoy clam digging, dungeness crab fishing and the holidays!
Happy Holidays, Diane, Grays Harbor Beaches