June Activities
June is the kick off of summertime fun at Grays Harbor Beaches. It's time to start planning your summer vacation on the Pacific Coast. Check out the upcoming events the local coastal beach towns have to offer. There's always something fun for the family at the beach.

Activities: Although razor clam season is over until fall, deep sea fishing is just getting started. Right now bottom fishing is going strong. There are many charter boats available. Salmon season kicks off daily on July 1st in Marine area 2 (Westport). This year anglers will be able to retain both Chinook and Coho salmon in all marine areas. Book your trips now as the boats fill up fast. Link Westport Charter Boat Assn. Events: June offers many different events in Ocean Shores, Seabrook and Westport. Listed is a schedule of events. To see more information regarding the upcoming events please visit out Events calendar pages: North Beaches (Ocean Shores, Seabrook) South Beaches (Westport, Grayland).

Ocean Shores Festival of Colors on June 3-4, is a great family event for novice to professional kite flyers. Come fly a kite or just enjoy the colorful kites filling the skies.

At the end of the month, June 23-25, Ocean Shores hosts the Sand sculpting competition from masters to beginners. Join in the fun by entering the contest with family, friends or as a business group. This is held on the beach and is free to watch. You can also watch master chainsaw carvers create masterpieces over the three days. There will be over 100 food and craft vendors at the Ocean Shores Convention Center throughout the festival. Each day there are quick carves which are auctioned off daily in a show room atmosphere. Bid on your favorite carving and take it home with you.

Seabrook is hosting its second Annual AVA Beach Volleyball Tournament, the biggest multi-divisional tournament in Washington State. Watch juniors, amateurs and pros play for $10,000 in prize money. Gather up a team of 4 and compete in the beginner's tournament for charity. They also offer a free clinic with head UCLA Beach Volleyball Coach and former Olympian, Stein Metzger on Friday June 16 from 11 am- 12:45 pm. This is open to all ages and skill levels.

Westport is invaded with pirates for a weekend of fun food and frivolity. Bring the whole family for a fun filled weekend, dress up in your pirate costumes and shop, dance and enjoy the mystique of Rusty Scupper and his bawdy band of buccaneers with sword fights, cannons, music, games, vendors and treasures during the Rusty Scupper's Pirate Dazes June 23-25th.

Beach Safety:

While enjoying the Grays Harbor Beaches, please remember the ocean is cold even during the summer and there can be lots of dangers in and around the water, as we all tend to forget this. Everyone plans on just having fun and forgets these dangers.
June Events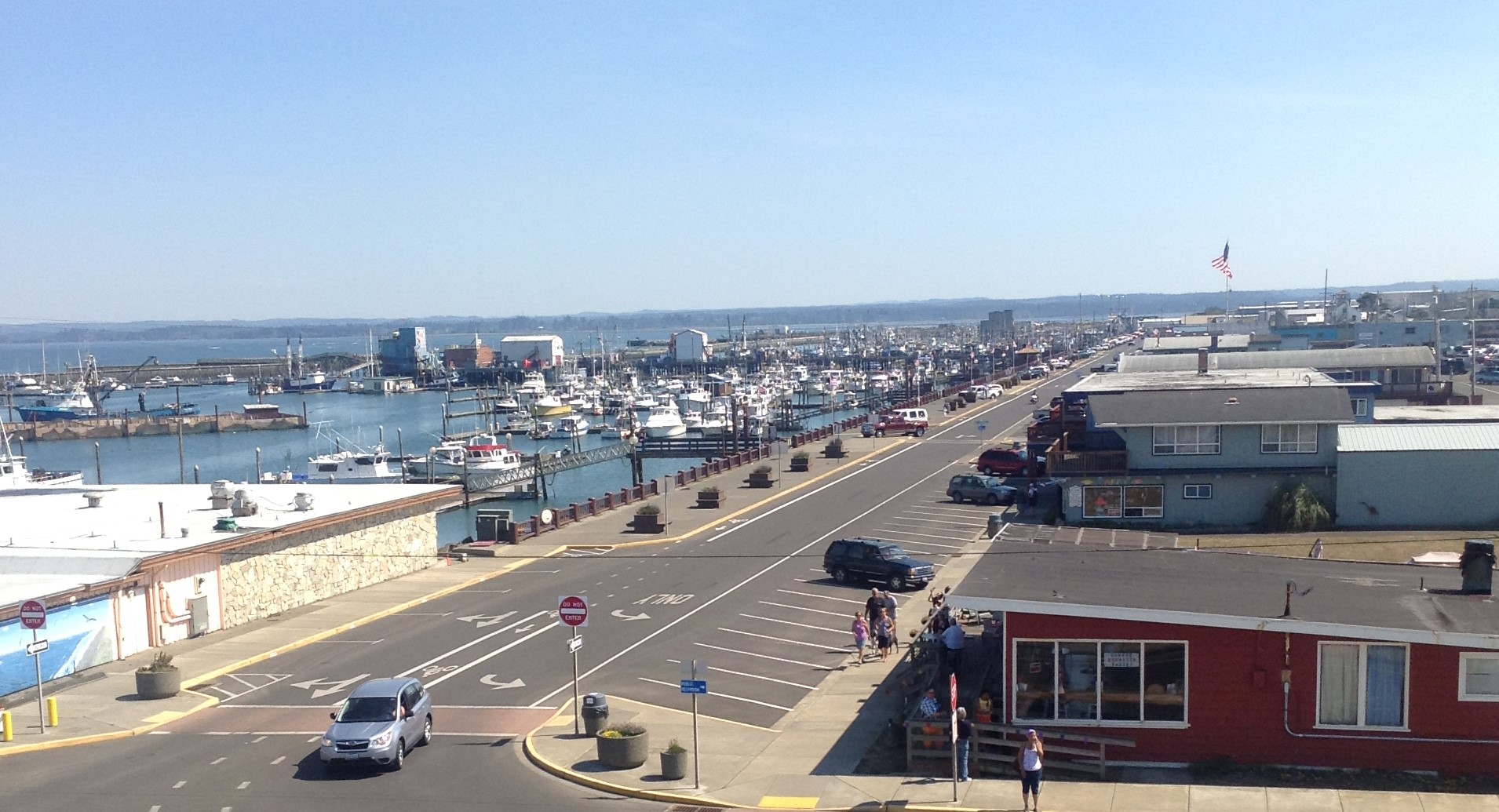 North Beaches June 2017
• June 3 Ocean Shores Wearable Art Show • June 3 Ocean Shores Toughman Triathlon • June 3-4 Ocean Shores Ocean Shores Festival of Colors (Kite Flying) • June 10 Ocean Shores Flag Day Parade • June 10 Seabrook Doggie Days • June 16-18 Seabrook Beach Volleyball Tournament and Fun Run • June 23-25 Ocean Shores Sand &Sawdust Festival at the beach
South Beaches June 2017 • June 23-25 Westport Rusty Scuppers Pirate Daze Let summer begin at the Beaches!
Diane, Grays Harbor Beaches