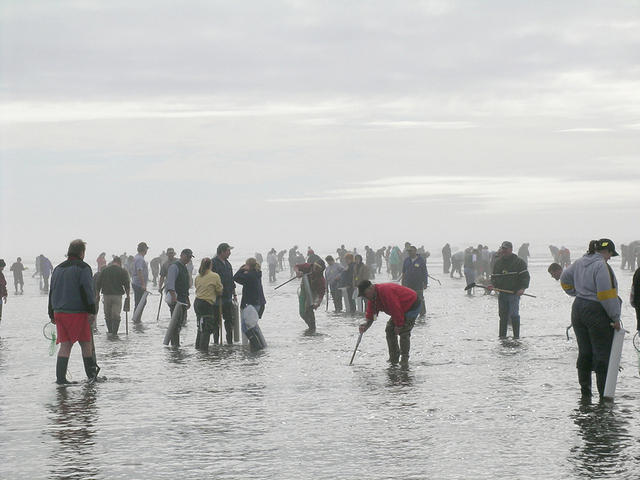 Have the winter time blues?
Take a trip to one of Grays Harbor's beaches and enjoy a romantic get-a-way. Plan a Valentine's Day weekend with your special someone. Winter is a great time for storm watching beach combing or walking on the beach.
This is a great time to plan get-a-way, as most accommodations have off season rates.
Upcoming events include:
North Beaches/Ocean Shores
A Pirates Life for Us-Ocean Shores January 13-15th.
MLK weekend: Swashbucklers, buccaneers and scalawags invade the City to indulge in entertainment and general merriment. Folks with pirate spirits are welcome to come and play. Check out their website at www.pirateslifeforus.com for more information.
Antiques & Collectibles Show February 10-12
During this 4th Annual Show, over 60 vendors will offer a wide variety of antiques. Admission is $3, OR $2 + non-perishable food item donation. Visit www.tourismoceanshores.com for more information.
Seabrook
Mr. Bills Travelling Trivia JDRF Fundraiser January 15th
6 pm Town Hall Mr. Bills Travelling Trivia comes back to Seabrook for an evening of fun, laughs, food and desert while fund raising for the Juvenile Diabetes Research Foundation.
WINTER WINEMAKER DINNER JANUARY 28
Town Hall 6PM $95 per person

Seabrook is kicking 2017 off with a spectacular event featuring Syncline Winery and Guest Chefs from The Willow Restaurant in Portland. The Willow was voted the Best New Restaurant by Willamette Week's reader poll in 2016. Chefs John Pickett and Doug Weiler, owners of Willow, will be pairing 5 courses with wines picked by Syncline winemaker and General Manager, James & Poppi Mantone who will be presenting the wines and information about their winery at the dinner. You don't want to miss this incredible opportunity to come on a culinary journey with us, all at Seabrook's little Town Hall!

Menu & Wine Pairings

Gruner Veltliner Brut Sekt paired with 'Oysters and Mignonette'

Grenache Blanc 2015 paired with Winter Vegetable Stew with Farro, Béchamel and root vegetables

Cuvee Elena 2014 paired with Duck, chestnuts, mushrooms and duck veloute

Carignan & Grenache paired with cocoa-rubbed short rib, creamy grits, savory brownie

Mourvedre 2015 paired with Cookie Pot Pie with Celery Root-Vanilla Custard, Chocolate Chip cookie, and a hot chocolate meringue.
SWEETHEART GETAWAY FEB 10-12
Couples weekend getaway special:

Book two nights in a 1 or 2 bedroom cottage and get one of those nights free!

Surprise your sweetheart with a bottle of Veuve Clicquot champagne, flowers, and chocolate covered strawberries waiting in your cottage upon arrival for $100 + taxes. Option available when booking on our reservation system or by calling their reservation agents. Must book and reserve this option by 2/6/17, not available on last minute reservations. Call 877-779-9990 Option 1
Annual Chocolate on the Beach Festival February 24th-26th
During this annual event, chocolate takes over the entire North Beach. Guests at Seabrook will get a chocolate basket upon arrival, and all of the town merchants will have chocolate specials and themed activities.
Clam Tides
During the months of January and February, Washington Department of Fish and Wildlife has scheduled tentative clam dig openings depending on the toxin levels outcomes.
017 Washington Tentative Winter Recreational Razor Clam Openings
Jan. 13, Friday 7:17 p.m. -1.4 feet Copalis, Mocrocks Jan. 14, Saturday 7:59 p.m. -1.0 feet Copalis, Mocrocks Jan. 15, Sunday 8:40 p.m. -0.4 feet Copalis, Mocrocks Jan. 27, Friday 6:26 p.m. -0.5 feet Copalis Jan. 28, Saturday 7:01 p.m. -0.6 feet Copalis Jan. 29, Sunday 7:37 p.m. -0.5 feet Copalis, Mocrocks Jan. 30, Monday 8:13 p.m. -0.3 feet Copalis, Mocrocks Jan. 31, Tuesday 8:50 p.m. 0.2 feet Copalis, Mocrocks Feb. 7, Tuesday 3:53 p.m. -0.1 feet Copalis, Mocrocks Feb. 8, Wednesday 4:46 p.m. -0.6 feet Copalis, Mocrocks Feb. 9, Thursday 5:33 p.m. -0.9 feet Copalis, Mocrocks Feb. 10, Friday 6:16 p.m. -1.0 feet Mocrocks Feb. 11, Saturday 6:57 p.m. -0.8 feet Mocrocks Feb. 12, Sunday 7:34 p.m. -0.5 feet Mocrocks Feb. 24, Friday 5:21 p.m. -0.1 feet Copalis, Mocrocks Feb. 25, Saturday 5:58 p.m. -0.3 feet Copalis, Mocrocks Feb. 26, Sunday 6:34 p.m. -0.4 feet Copalis, Mocrocks

Check our website often for the lastest updates on tides GHB Razor Clam Tides
Westport/South Beaches
Storming watching is the highlight at Westport and the South beaches. Here is where you can get a quiet stay to unwind after the busy holidays and enjoy personal or family time.

If heading to Westport, WA stop by the Westport Winery on the way down, grab a meal, enjoy some wine tasting and purchase your favorite bottle of wine to enjoy while visiting Grays Harbor Beaches. Then on the way home stop by the docks or Brady's Oysters to purchase some fresh seafood to prepare and enjoy when you get home.
Enjoy your relaxing get-a-way!

Diane, Grays Harbor Beaches